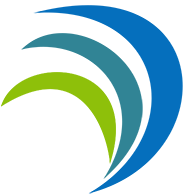 Corporate Development Workshop

Development Services
This workshop and consulting service is designed to help organizations in architecting and developing their corporate academy/university.
The purpose and the projected end result of this program are:
Developing highly trained experts in the field of corporate university, with the strategic skills to build a corporate university with outstanding ROI and performance potential
Working with the organization's team on a customized corporate university design and architecture (based on the available resources, culture, local limitations and regulations, and a SWOT analysis)
An action plan for developing all the components of the corporate university
After-workshop support and advisory
Individual certification for workshop attendees
In addition to the in-person workshop and support, the organization will be supported remotely by G-ACUA for the next steps of the project, with integrated and solutions-based systems that provide the right development in the right place, to the right people and at the right time.
Development Workshops
The workshop provides the opportunity to have a perfectly customized corporate university to meet the forward demands of your organization in:
Talent Management
Talent Development
Change Management
Strategic Alignment
Retention and Engagement
Branding
Innovation
Career Management and other organization aspects
Support all the stakeholders (employees, partners, suppliers, clients, etc.)
The in-person workshop comprises 2-day or 3-day visits to your site or facility, depending on your preferences.  It will focus on training your team, action learning, and providing consultancy for various areas of corporate university/academy design and development.
This will not be just training! This extensive workshop will also include actions, activities, engagement, summary reports, analysis, design and planning, which can lead to Corporate University Accreditation and Certification. We will work together as a team as we move the project forward.