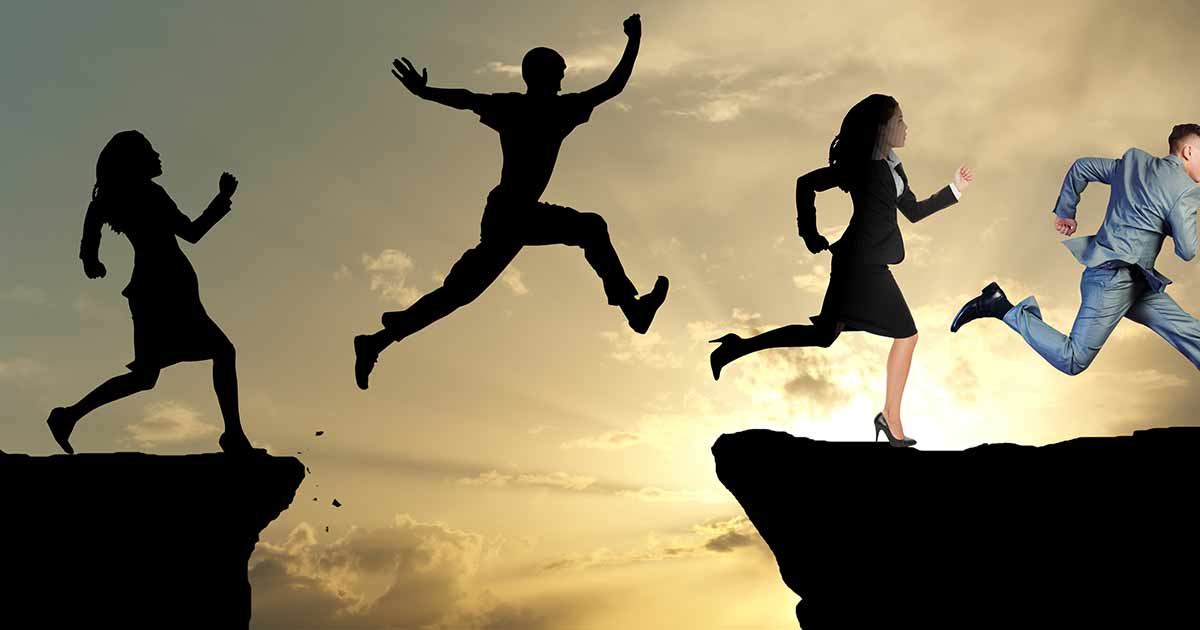 What is a Corporate University?
A corporate university is a management tool designed to assist organizations achieve their strategic goals by conducting activities that foster individual and organizational learning and knowledge.
A corporate university provides job and company specific training for an organization's personnel, with training content specific to the strategic needs of that organization. Corporate universities are established for a variety of reasons, but most organizations have the same basic objectives:
Organize training
Start and support change in the organization
Bring a common culture, loyalty, and belonging to a company
Remain competitive in today's economy
Retain employees
Promote key employees
Drive job growth
Traditional approaches to training tend to be reactionary, driven by delivery of technical skills in classrooms, where training is seen as an event. In contrast, the corporate university takes a more proactive approach, where learning is aligned with the corporate business strategy in real-time.
It is focused on developing competencies and is often delivered using a blended learning model utilizing face-to-face and online learning technologies. Corporate university learning is embraced at all levels of the organization and is viewed as a continuous process.
The corporate university provides career progression potential, multi-disciplinary learning and professional recognition for lifetime learning competencies. Participants across the organization gain an understanding of the importance of new people, organizational and business inspired skills.
Acquire Strategic Skills to Build a Corporate University with Outstanding Profit and Performance Potential
Technology is now pressurising the transformation of business and organizational development processes. The reality is that every person can access know-how and competitive intelligence for sharing, comparing and contrasting information and knowledge in all parts of the organization.
This means that the strategic management and vital competitive information role of the corporate university is even more important. For top management driving forward, their eyes and ears need to be sharper and even more vigilant, productive, effective and inspirational in this knowledge intensive real-time competitive environment.
Now is the time to acquire the important application skills that result in a corporate university, delivering unique customised and bespoke winning properties.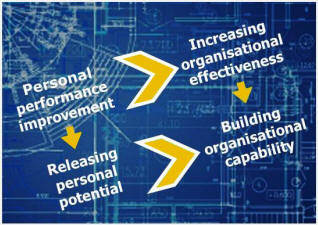 Consider key application developments, including:
The need to get on board with the connected corporate university enterprise dynamics – and how to get started.
How to address security and confidentiality vulnerabilities inherent in a connected environment.
The 'Internet of things' technologies are transforming every aspect of the organization, from the factory floor to the top management level.
Introducing the Corporate University Blueprint
In an increasingly competitive business environment a successful company has to have a continuous and dynamic entrepreneurial culture to sustain its competitive capability.
At one time management know-how had a certain longevity, but in today's real-time environment the ability to rapidly refresh and renew market and high performance demand-led knowledge is critical. How can you do that?
The corporate university, or any variation of it, has a multidisciplinary mandate drawing on connected functions and executive resources from top management.
With this information it clarifies the total business perspective and combines the best in knowing and resourcing 'what to do and how to do it', whenever and wherever it is needed.
As each organization is unique and its circumstances are different, each has to find its own way of doing that; one that has a spine, a heart and a brain.
All good companies already have the foundations of a corporate university, called business know-how. The challenge is to harness it, develop it and capitalise on it.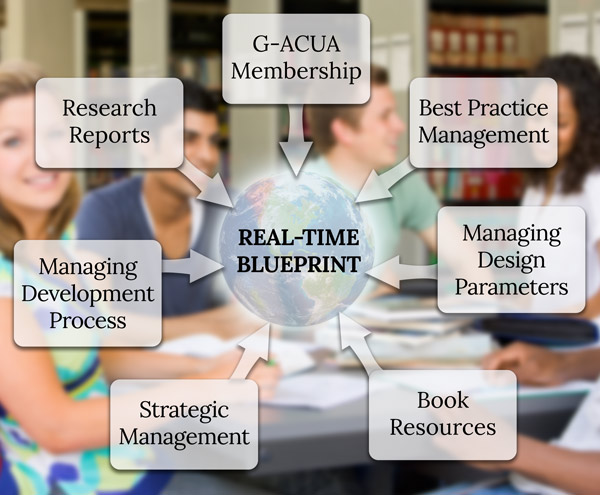 What is the Blueprint and Where Did It Come From?
Having been charged with designing and implementing a number of innovative development transitional interventions in companies, the G-ACUA Management experience showed that optimising a successful outcome could only be achieved by unique and dynamic training and development programmes of continuous change, in real-time.
Bespoke, innovative programme portfolios that had the potential to reach-out and re-energise specific situations were in high demand.  Piecemeal subject-based programmes did not achieve the essential performance outcomes and could often exacerbate inherent weaknesses in organization and important business processes.
A holistic management solution was required that had high engagement across the organization. And this was not to be a one-off exercise, but one that had continuous flow in character and that could roll and respond to the changing demands at the front leading edge of organization.
The Blueprint evolved from these hard won experiences, with its innovative geometrical shape, ten core connected management strands and multiple linked dynamic decision elements. It's not a stereotypical, generalistic management model.
It provides a wholly-energising interactive learning curve and dynamic process management environment.
The Corporate University Blueprint involves the all-important governance, administrative and logistical framework.  It facilitates the design and delivery of a unique, all-important portfolio of formal and informal learning and development, with actionable-learning programmes.
These elements synergise to provide the knowledge and skills regime required to meet emergent strategic learning challenges provided by the company and its competitors.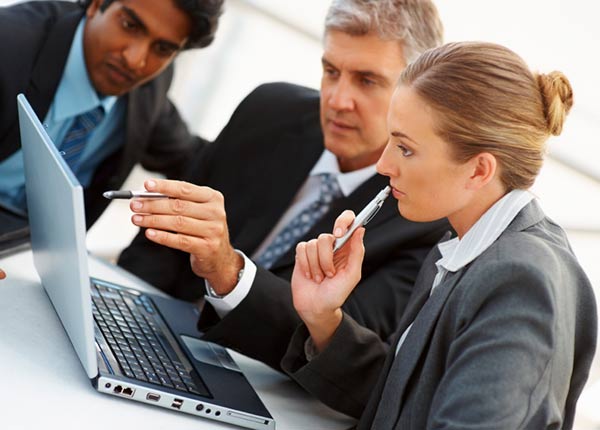 The Blueprint defines the external programme provision needed to supplement internal training and development resources.  It also defines their quality and the timely delivery required for them to complement and coalesce with business and organizational demands.
Best Practice
We like to think of the Blueprint as a 21st century 'circular management henge' with pillars of knowledge around its strategic directional solar management axis. The Blueprint creates an atmosphere that promotes a quest for knowledge and understanding that can only be satisfied by continuous new learning. Every new day brings new demands for actionable solutions and the skilful use of tools and limited resources in a constantly changing world.
It is best applied by selected groups of employees chosen to bring best practice and the latest knowledge to bear on complex and intricate problems and competitive learning issues.  This ensures that cost-effective best practices and providers are employed and helps to promote effective knowledge transfer.  It also facilitates people's ideas, analytical skills, practical visualisation of aims, objectives and outcomes in a series of congruent real-time learning events.
Using the Corporate University Blueprint to develop your business learning management system gives you a sustainable competitive advantage.  Our focus on real-time learning will help you to benefit from constant adaptation and leadership training, efficiently moving forward. The Blueprint encourages business innovation, while improving employee retention through continuous professional development and a very supportive, dynamic learning culture.