Management Learning About the Corporate University Process

There are many questions to be asked when it comes to building a corporate university or academy development from scratch, or reviewing an existing application.
This Go-To-Guide has been designed to steer you in the right direction and will direct you through the process of development. The questions and answers below provide information about the stages involved in establishing a winning application.
Identify and prioritise business development objectives
This stage addresses the factors that need to be considered when choosing your application target area. You may be conducting a reflective review of an existing programme, or you may be introducing a whole new corporate university development.
It is of real value to have a clear vision of the outcome and obtain good project engagement with the people in your organization.
Consider the following factors in selecting your corporate university application:
• In which areas of the organization do we need to focus, or will it be a whole organization application?
• Where is there a need for clarification, improvement or development in current practices that are affecting performance?
• What priorities and time frames are we working to?
• What do we want to achieve as a result of this work?
The Blueprint
The Blueprint is the world-class company corporate university design and drafting tool.
The Blueprint's creative process consists of 10 key structural strands, each with its own cluster of connected development areas.
Users can move progressively through the Blueprint process to evolve and prioritise their corporate portfolio of formal and informal strategically inspired programmes from start to finish.
The process can also be used flexibly across multiple applications, in divisions, subsidiary companies, major project developments, etc., to maximise local growth and development achievements.
Confirm people resources at each stage of the project
Who are the best people to contribute to this development?
Which people, both within the organization and externally, should be involved and at what level – managers, administrators, technicians, etc? Who will be able to provide valuable, objective contributions to the process in specific disciplines or areas of activity?
How will this programme of development be communicated to the whole organization so as to maximise company-wide interest in the activity and its outcomes?
Review the Corporate University Blueprint and how it's many decision elements can help you in your programme portfolio management.
Build the programme portfolio
At this stage you are ready to start to implement your plans. Your team of contributors will be ready to collaborate in their research and development activity.
We would recommend using the Blueprint as your programme portfolio design and drafting tool. You may complete known element areas quickly and then move onto other elements. Finding out what is known and what is not known (or should be known) is a key development stage in exercising the Blueprint process.
As you progress through your development or review activity you may find that you will jump around within the Blueprint, as connections come to mind.
Although the elements are shown as separate activity areas they are in fact all connected in different ways to produce a dynamic whole. The Blueprint "Tree of Knowledge" is a convenient mind map of the total corporate university development landscape.
Corporate University Development Services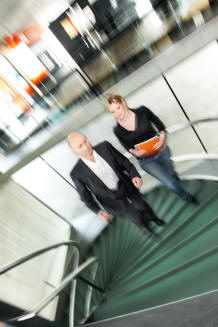 G-ACUA provides world-class management support for the creation of a corporate university or academy that will lead to growth and strategic development and release individual potential and organizational capability.
Using the Corporate University Blueprint Process we offer proven process management services for the accelerated strategic development of dedicated high return-on-investment corporate university real-time development platforms.
Review & Respond Throughout the Process
As you progress through your corporate university development application, regularly check on your progress, to make sure that areas you had skipped do not get forgotten.
Using the multi-page view option in Adobe is useful here for an at-a-glance overview of your progress. The decision index has a column of checkboxes which can be used to indicate completed elements.
It may be that you do not need to address every single element within the Blueprint. This will depend on your specific application. However, to keep in mind what is outstanding and what is completed is good practice and will help you and your team towards completion of the corporate university review or design project.
Regular Meetings
It is useful to have regular meetings, whether face to face or online, where you can address any issues that have arisen as a result of undertaking a Blueprint application.
Any video-conferencing system with screen-sharing capabilities can be used to hold these meetings, if face to face is not a suitable option. Additionally, document sharing packages can be used to centralise the application activities. Technological advancement means that it is easy to undertake applications right across international organizations.