Design, Draft, Develop & Deliver Your Organization's Own Unique Knowledge Development Platforms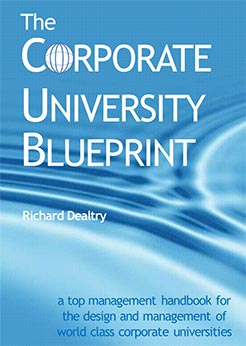 by Richard Dealtry
The Blueprint enables you to design, draft, develop and deliver your organization's own unique high return on investment, premium rate knowledge development platforms and processes.
This multi-purpose, Real-Time, Open Process can be used at corporate, division or project level, offering flexibility and reusability with professional and sustainable outcomes.
The Blueprint is a comprehensive guide for the design of physical and virtual programmes of organizational development.  Develop your own unique and entirely confidential learning system.
The Blueprint then guides you as you adapt your Corporate university in 'real time', allowing your to leverage any changes in the corporate landscape or your operational environment to benefit your organization.
A Dynamic Process of Corporate University Management
The Blueprint establishes action focused roles and responsibilities, combining inter-dependencies across business and organizational processes.  It also enhances the real-time learning experience and accelerates strategic & tactical development progress, while reducing costs with new, integrated, learning & knowledge management efficiencies.
Not Once, Not Twice, But Every Time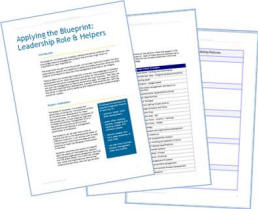 The Blueprint's creative process is made up of 10 key structural strands, each with its own cluster of important and connected decision development areas. Users can move progressively through the Blueprint process to evolve and prioritise their corporate portfolio of formal and informal strategically inspired programmes from start to finish.
The process can also be used flexibly across multiple applications, in divisions, subsidiary companies, major project developments, etc., to maximise local growth and development achievements.
The Blueprint connects all the variables that influence quality and performance in the demand-led corporate university. It provides the essential foundation processes from which managers can conquer the new learning challenges such as excellence, sustainability, profit improvement, performance enhancement, quality, best practice, social responsibility, inclusiveness, etc.
For successful outcomes when using the Blueprint, use it flexibly; either in-depth or with a 'lite' touch. Each development situation is different at a particular point in time and your skill will develop in using those aspects of the Blueprint which are the controlling factors in achieving a successful management outcome.
Use the The Blueprint at Corporate level, at SBU level and at Division level. Manage the inputs and outputs of the corporate university design and development process.
Logical & Progressive Framework
This strategic model is based upon a logical and progressive framework that builds upon strategic and policy decisions. It provides foundations for the detailed planning and delivery of a portfolio of high return on investment development programmes.
It has a 'root and branch' architecture that incorporates all the decision points relating to demand-led learning core functions, relationship interfaces, development processes, communication networks and management infrastructure for building and managing your own Real-Time Business School capabilities.
The Blueprint's un-prescriptive methodology means that it can lend itself to a variety of different situations by using the whole package as a complete process or cherry-picking just those areas which are appropriate at any given time.
Using the Blueprint you can create your own learning management system and develop business management workshops.  Real-time adaptation to your circumstances and requirements allow for productive employee development and leadership training to occur naturally as events unfold.
It is an excellent tool with which you can enhance your company's learning culture.  The Blueprint can help your executives to make learning and training rewarding for leadership, management and employees .  It can increase the potential for positive business-model innovation, helping you to harness change to improve your business strategy and maximize success, rather than merely coping with change reactively.
Learn About the Corporate University, Cast and Recast New Solutions
The Blueprint establishes action focused role responsibilities, combining inter-dependencies across business & organizational processes.  It enhances the real-time learning experience, accelerates strategic & tactical development projects & programmes and reduces cost, through integrated new learning and knowledge management efficiencies.
The Blueprint learning architecture allows you to assess the impact of change and identify what, when, where and how new learning needs to be implemented.
The Blueprint is a demand-led project management process that leads to profitable learning programmes.
The Blueprint approach shows you how to select a path of change and improvement that suits you, how to choose your management team and how to find different ways to solve issues and challenges.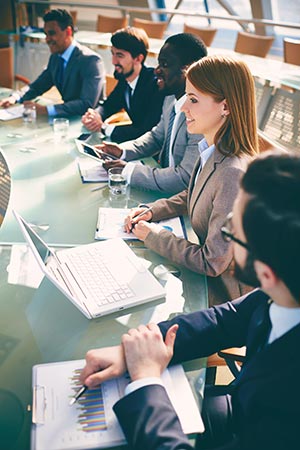 167 Pages including fillable decision elements
The Blueprint enables you to add discussion points and decision data relevant to your particular situation.
Use on any PC, tablet or suitable mobile device to save, edit, share and print your outcomes as required.

For more information about the benefits of our Corporate University Blueprint in a handy PDF format, please see:
'Adapt & Thrive: A New & Responsive Real-Time Strategic Solution'