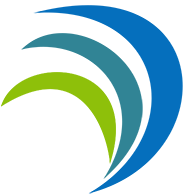 Career-Inspired Learning & Its Relationship to Organizational Vision & Strategies

This book examines the dynamic nature of business and career-inspired learning and its relationship to an organization's vision and strategy. Success demands well prepared, flexible, opportunistic and innovative thinkers.
Richard Dealtry is no stranger to pioneering innovations in the management of Corporate Learning, Education and Development. He provides a thorough examination of the issues involved, making a compelling case for the Corporate University, even for the most skeptical.
Pioneering Innovations in Integrated Learning Management
The most telling sentence in the book sets the scene. 'How do we positively break out of mind sets encumbered by traditional intellectual styles and practices that are largely dominated by one-way knowledge transfer processes?'
Cases and relevant examples are offered where opportunities have been developed and implemented – achieving significantly measurable returns on investment.
The book has been written to be of particular value to a wide audience of managers, strategists, learners and researchers.  It is also valuable to people who recognise the need to create and deliver new dynamic platforms, from which to translate their vision of the future into high-quality, real-time, executive management practices.