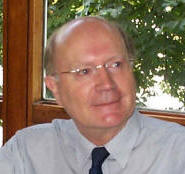 I trained as a professional engineer with qualifications at MSc and MBA and participated in the development of qualification-based programmes for the Ministry of Defence. Following that I specialised in private sector mergers & acquisitions and their integration programmes which covered many business sectors.
Through my interest in government financial support for business regeneration, I was appointed Under Secretary – Industry Adviser for Scotland.
Later I became Regional Director for the seven Middle East Gulf States within the Gulf Organisation for Industrial Consulting, an organisation specialising in Gulf co-ordination and co-operation development projects.
Other appointments followed in Airports etc and ECUANET a multi-activity European Government inspired corporate university and academy study across Europe.
My main area of business since 1991 has been in organisation and people development. I was Professor of Strategic Management at the International Management Centres, and led and worked on real-time learning programmes for organisational and people development with a range of corporate clients.
This, combined with the broad band of client experience in organisational and business development, prepared the foundations for a new leading edge and versatile lifelong education and learning concept, 'The Real-Time Corporate University', a highly adaptable management concept that engages with the assumed facts of organisational and business development.
This became the main activity of my learning management network, the Global Association Corporate Universities and Academies – G-ACUA, which was formed to share and compare top quality learning process design and management and infrastructure systems for executive support and development.
I have been Editor of Professional Practice for the International Journal of Workplace Learning, and enjoyed being a Visiting Professor at three European Business Schools.
I have continued these exciting and rewarding interventions which included specialties in company and organisation capability development, corporate university and academy project design and management, dynamic curriculum development for management, accreditation of work-based demand-led learning, in-company training programme portfolio management, innovation management development workshops and seminars, continuing professional development programme design and implementation.
I have published several books and many articles which can be found on the Learning Resources page of this website.
I am dedicated to passing this know-how on to you and your company's. Please do contact me about your exciting and stimulating company events to see how I can assist you to achieve the many differentiated outcomes which are essential in the present business environment.
People first – is my guiding principle in everything I do for companies in meeting the changing dynamics of their business.