Membership of G-ACUA
Quality Assurance in Corporate Performance Management

Individuals and

Organizations are invited to join the growing community of

G-

ACUA Members
A special invitation to all aspirational directors, executives, consultants and managers to join the growing community of G-ACUA Members.
ALL interactions with our clients are confidential.  Any information or enquiries that you share with us are treated as private between yourselves and G-ACUA consultants.

We welcome those organizations and people who have the vision to meet the new dynamic organizational challenges with determination and leadership.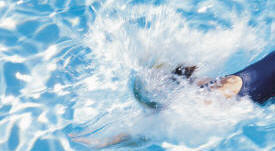 Benefits of Corporate G-ACUA Membership
The Corporate University Blueprint
The Blueprint, in pdf format, is adynamic process for the customised design and performance management of your real-time corporate university. Full details and features of the Blueprint can be found here.
The Complete Chronology of Corporate University Thinking
A series of 28 published articles in pdf format.
These are essential reading and study briefing documents for top managers on the dynamic theory and practice management for shaping your high performing real-time corporate university.
Confidential Consultation Services
Email consultations on the development of your corporate university with G-ACUA Chairman Professor Richard Dealtry. Communications are carried out in the strictest confidence.
Branding with the G-ACUA Logo
Use our logo on your website and stationery; show all your Stakeholders your universal commitment to best business practices, products and services.
Membership Fees
Corporate G-ACUA Membership is charged annually on graduated scale according to the number of employees and the Annual Fees will be quoted upon application.
How to Apply
Download the Corporate Membership Application Form, complete and return it to us:
Corporate University Certification
International recognition for your corporate university

Achieve special recognition for the Performance Management of your Corporate University or Academy.
G-ACUA International Corporate University Certification is a statement of success to show that your corporate university reaches world-class professional standards in learning and development.
G-ACUA Programmes
Focused outcomes with high return on investment potential
Our corporate university development programmes take place in real business situations and develop solutions to meet specific real challenges.
G-ACUA's programmes are specifically designed to engage with each phase of corporate university management, from concept and design, to the emulation of world class practice.